Visitors for Dinner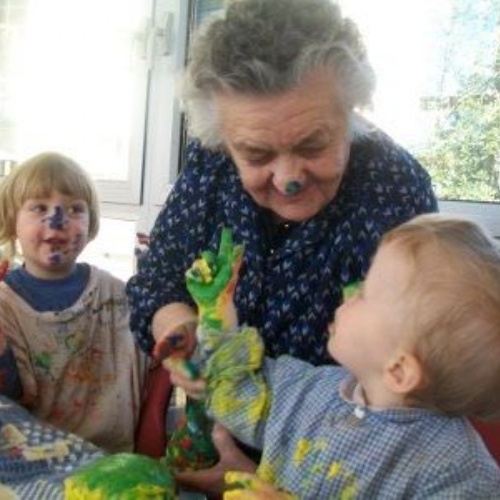 Hallbrook were really excited to welcome Graham and Barbara to dinner yesterday.
As part of our community links Hallbrook and Sutton in the Elms residential home are working together to build relationships with the children and our senior members of the community.
Yesterday saw Graham and Barbara come to school and enjoy lunch with the children. This was a very exciting time for the children who enjoyed having guests for lunch. Both Graham and Barbara are former head teachers and were absolutely delighted to be guests at the school. Both then had a tour of the school, taking part in French lessons, Viking Day and generally mixed with the children.
The next step will be for a group of our children to go to Sutton to have lunch with them. We feel this is a great way to develop our RESPECT ethos and for the children to understand and learn from our senior generations.