Book Signing - E R Reilly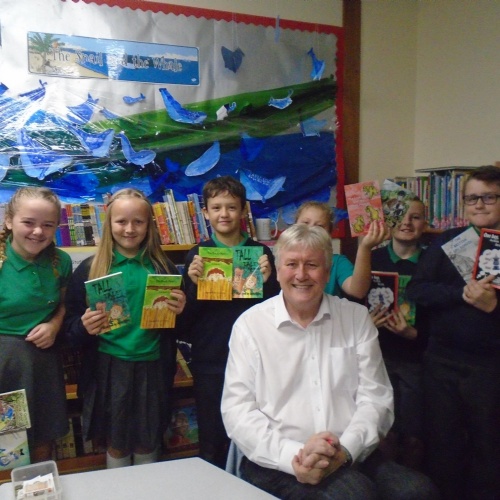 E R Reilly came back to school this morning to sign all the books that the children had ordered.
This has been a superb experience for our children, getting to meet a "real life" author has really inspired our children to want to read more. One child when getting their books signed said to E R Reilly that she had been "looking forward to the day for weeks".
E R Reilly himself said to the school that the "buzz the school had created around the event was very special and really helped make the importance of reading stand out".
Having an inspirational and exciting writer at school has created a buzz about reading and writing amongst the children who have been talking endlessly about their time listening to him reading.
E R Reilly has set the children some writing challenges as follow ups from his stories which we will be following up when we return back to school.
We have taken various photos of the reading event and book signing which can be found here.