Care Home Visit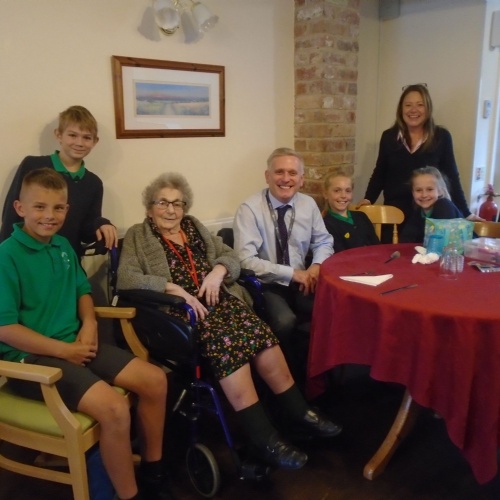 Earlier this week children from Hallbrook made the return visit to the care home for dinner.
Four children enjoyed lunch at Sutton in the Elms Care home as part of our continued link with the school and our food for life project.
The children met the residents and enjoyed a lunch with them on Thursday.
The children were excited to hear about the lives of the residents especially as they shared stories about their roles during WW2. The children heard that two of the ladies had important roles as Spitfire Mechanics and Axillary Officers.
This is a fantastic experience for these children and we welcome the residents back to Hallbrook next month for Roast Dinner Day and in December to enjoy Christmas dinner with us.
We also have something really exciting happening in school in the new year but you will have to wait and see what this is.