World Book Day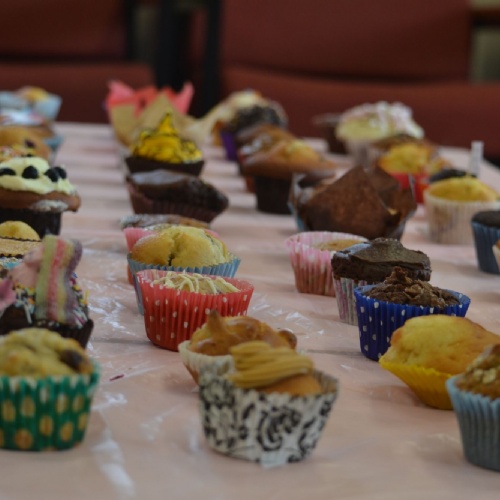 A massive thank you to everyone who came to the Hallbrooky Breakfast this morning.
This mornings event has been a huge success and we have been overwhelmed by the number of parents who attended the breakfast. We had enough muffins to supply the local supermarkets and the tasting panel have very much enjoyed tasting them. We will be announcing the winners during celebration assembly tomorrow.
The book swap and bake sale has raised in the region of £300 which means we are now able to purchase more inspiring resources to provide workshops for parents during the "Reading for Pleasure" open morning later in the year. All parents will once again be invited to work in partnership with their child during this open morning. Keep an eye out for further details.
You can find pictures of the event here.