Hallbooky Breakfast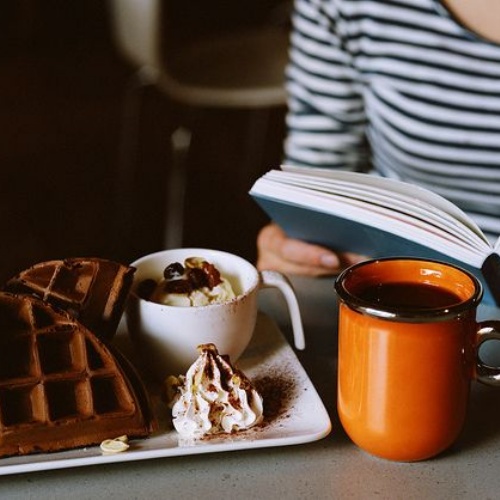 This year we will be celebrating World Book Day on Friday 6th March. As last year's Hallbooky breakfast was so successful last, we will be running this again!
We will open our doors to children and families from 8-9am and invite you into our school hall for the following:
· Our Hallbooky 'book swap' - bring in a book in good condition and swap it with a book of your choice from the stall for just 50 pence! Sit and enjoy a good read with your child/ren!
· Families really enjoyed taking part in the breakfast muffin competition last year and they also enjoyed eating them! All you have to do to take part is create and bake a batch of muffins with a breakfast theme, give them a creative name and bring them in on the day of the event. One is donated to the 'taste committee' and the rest go on sale to the families who will gobble them up with their refreshments whilst enjoying a read of the books they have swapped in the book swap! Remember to bring your muffins in a named container and to list the ingredients for prospective munchers!
· Hot and cold drinks available to purchase along with a breakfast muffin treat or two!
· Winners of the muffin competition will be announced by the end of the day and prizes awarded in our celebration assembly.
At 8.45am the children can go straight from the hall into their classrooms for registration full of stories and tasty breakfast treats!
We hope that you will come along and join us for this great family event and promote the joy of reading for pleasure with our Hallbrook community.
We look forward to seeing you all!