Hallbooky Breakfast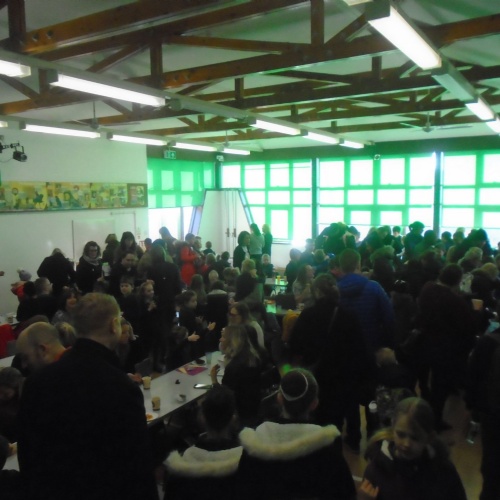 What an amazing day we have had today at Hallbrook!
It was fantastic to see so many parents, carers and children arriving at school so early to enjoy our World Book Day event. Thank you to all those that baked, book swapped and supported the event - it was fantastic! We are delighted to announce we raised a huge £257 with a little more expected from the after school sale.
Through out the week the children have been creating their very own video book reviews of texts that they have been reading in class. This morning each class got to premiere their creation and we are pleased to be able to share them over the next few days on our facebook page - so take a look at the superb work we have been doing. Well done to all the children who have filmed and editor these VLogs.