Butterflies
Summer Term
This term we have started our new topic 'Moon Zoom'. We suspect we had aliens visit our classroom on Tuesday afternoon as we returned after lunch to find our classroom in a mess of slime, metal, glitter and foam! This led to us thinking of questions we could ask the other teachers to find out of they saw anything and design posters to warn everyone about the possible alien landing at Hallbrook. We have also taken some samples of the materials the aliens left behind to analyse and describe their properties in our Science lessons this week.
In English, we are reading the story 'The First Hippo on the Moon' by David Walliams as inspiration for our final English genre 'Fantasy Stories'. In Maths we have started Multiplication and will be starting Division soon.
Please note that our PE days have changed for this term to Wednesday and Thursday afternoons.
Spring Term 2
The Butterflies Class have had a fantastic first week back as we start our new topic 'Dinosaur Planet'. We will be finding out lots of interesting facts and information about different types of dinosaurs so that we can write our own information reports about them! So far we have made Paleontology badges and have been looking closely at fossils. We then recreated some of our own fossils using salt dough.
During this topic we will be learning about Mary Anning as a significant historical figure. We will be making observational drawings of dinosaurs, sculpting them and creating small world homes for them. In our Science topic 'Sensing Seasons' we will be looking closely at the seasons and how these impact upon the length of the day and how the weather impacts on animals.
In Maths we will soon be counting, representing and comparing numbers to 50. We will also be looking at how these numbers are made up of tens and ones. We will continue to use practical methods to support the children in understanding these concepts.
Spring Term 1
We have started this term with a surprise visitor in the class. A tiger turned up for tea! As part of our English topic of 'stories in familiar settings' we have been learning the story of 'The Tiger Who Came to Tea' with actions to help us remember it.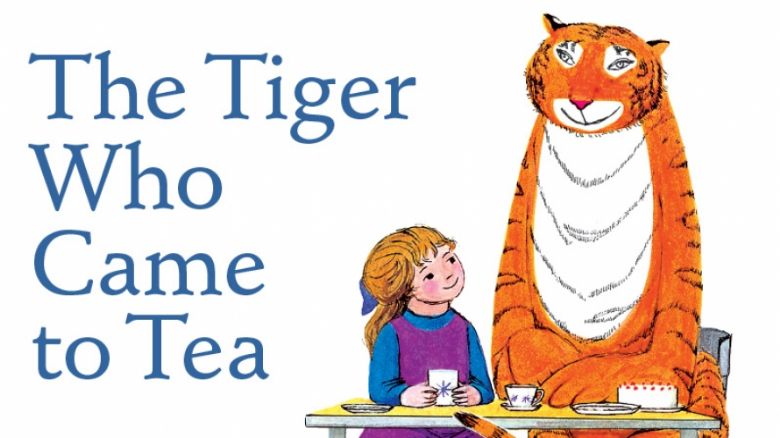 The children have also been really enjoying our new topic 'Paws, Claws and Whiskers'. We have been drawing portraits of familiar pets and learning about grouping animals into different categories.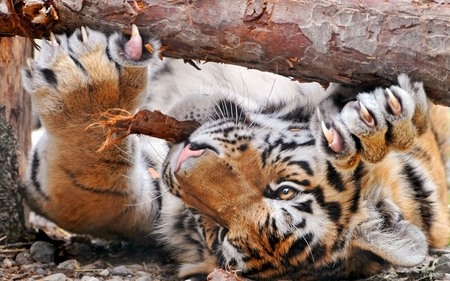 In Maths we have been learning about 2D and 3D shapes. Next week the children will be reading and writing number names up to twenty.