Kingfishers
This term our Kingfisher class will be studying the topic "Scrumdiddlyumptious!" This, as the name suggests, is learning using food as the main theme.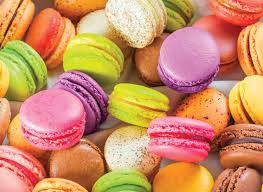 Tuck in and enjoy a yummy journey of discovery, tasting fantastic fruits, venerable vegetables and tantalizing treats!
Work up an appetite with delicious stories about food, have fun with a vegetable orchestra or become a fruity sculptor.
Find exciting recipes to read - and write your own too. Then get busy in the kitchen making tasty dishes from across the world and discover how good food helps you grow fit and strong.
Be a whizz and create your own scrumdiddlyumptious smoothie for Squeezy Joe and his team of fruity friends. And here's food for thought - if you are what you eat... what does that make YOU?
Year 4 visit to the local supermarket!
Kingfishers have been to visit the local supermarket in the area.
They were challenged with the task of finding particular foods and then finding out where they were produced, how they were packaged and how much they would cost to buy. The children worked in pairs to complete the challenge.
The children then had to find the ingredients on a list to make bread. Once these were found, we chose additional ingredients to add to our bread recipe.
The children were a pleasure to take on this visit. They enjoyed it very much too.
You can see the photos by clicking here.
We look forward to our next challenge of making bread.