Menus
We will be launching the new Dinner Menu on 28th September 2020 . It will be a rolling 3 week menu with 3 fantastic options each day. The weekly menu are below.
The proposed menu for our September return has been uploaded at the bottom of this page.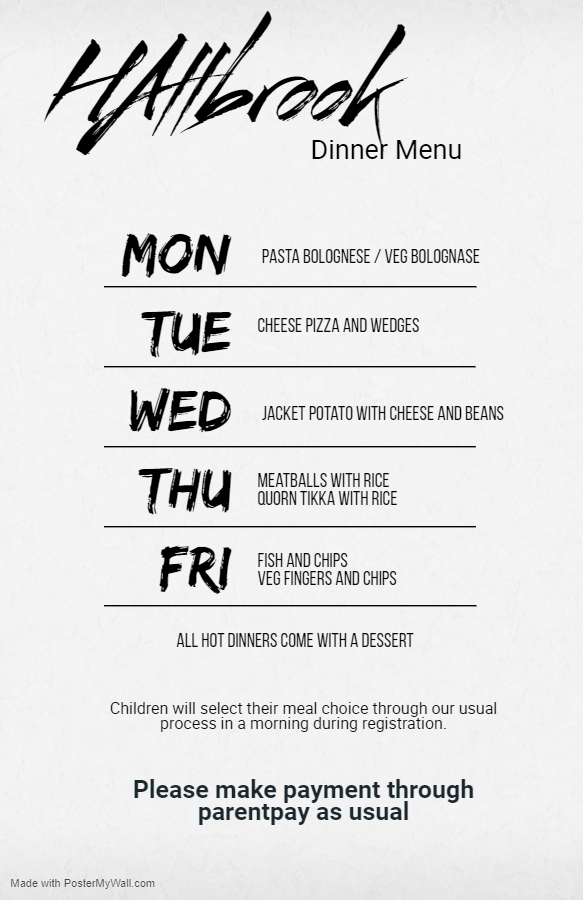 Hallbrook currently contracts out our food services operation which is provided by Leicestershire County Council. We have an on site kitchen where food is prepared daily for the children. You can find our menus and information on dietary requests below.