Tadpoles
Welcome to our Tadpoles page on the website. Our class teacher is Mrs Tasker.
For the first half of the Spring term our topic is called Starry Night. This topic focuses around space and what happens outside our window when we go to sleep at night. We will considering bedtime routines, thinking about how we get ready for bed and stories we like to share before we go to sleep. We will also learning about space and the night sky. We will be looking at night sky images, thinking about what stars are and the planets in our solar system. We will be imagining our own space adventures, inspired by stories such as Whatever Next! We will also be learning about things that happen at night whilst we are asleep including nocturnal animals that come out at night and people who work through the night, especially those that help other people such as the police, firemen and doctors and nurses.
This year Chinese New Year will be celebrated on the 5th February. We will be considering how people around the world celebrate Chinese New Year, sharing traditional stories such as the Chinese New Year Animal Race and creating a range of beautiful art work such as Lanterns, dragon puppets and ordinal number rosettes.
Important Dates and Information
Friday 11th January We will be having a pyjama day at school when we will be sharing our favourite bedtime stories as well as sharing hot chocolate and cookies (see attached letter below).
Tuesday 15th January We will be having a visit from a mobile Planetarium to help us learn about space, planets and the night sky.
Tuesday 5th February Parents are invited to attend a Chinese New Year Open Afternoon which will be filled with lots of fun creative activities for you to get involved in with your children. (see invite below).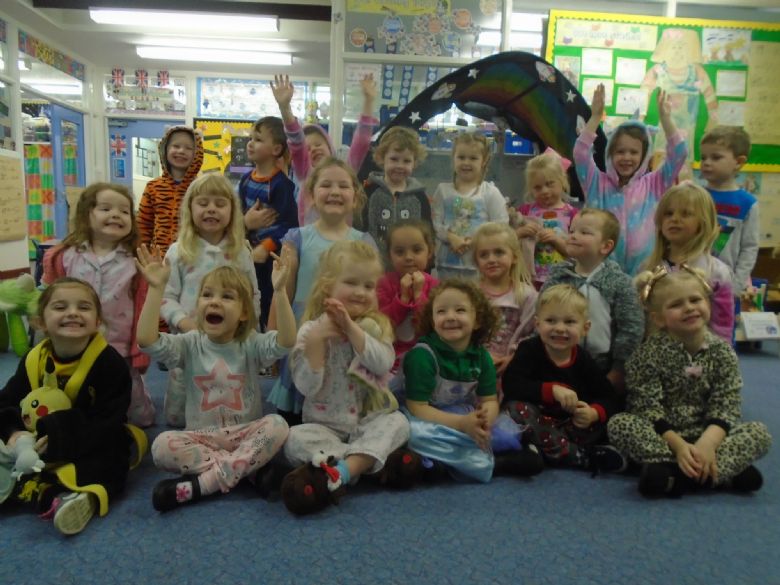 11.1.2019: Today we launched our new topic called Starry Night. We all came to school in our pyjamas, dressing gowns and slippers. We had fun sharing bedtime stories and talking about our bedtime routines and dreams and at the end of the day we all shared a cup of hot chocolate and a biscuit. To see our hot chocolate photos click here.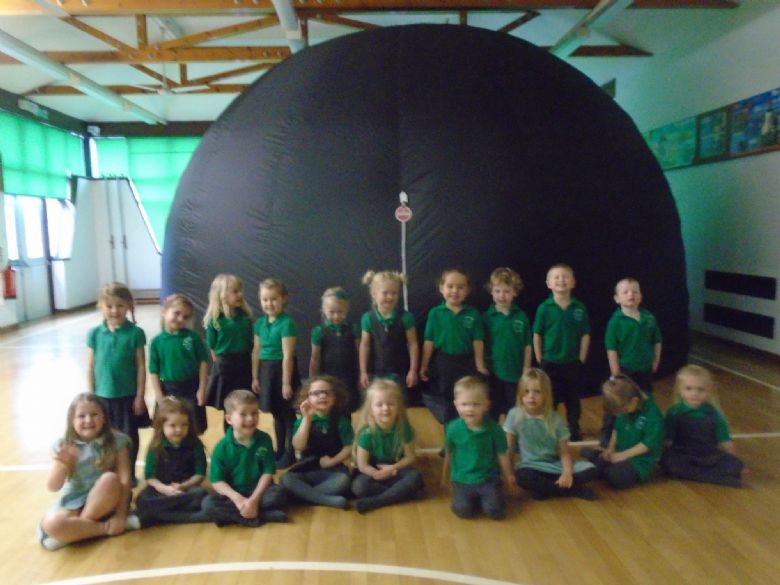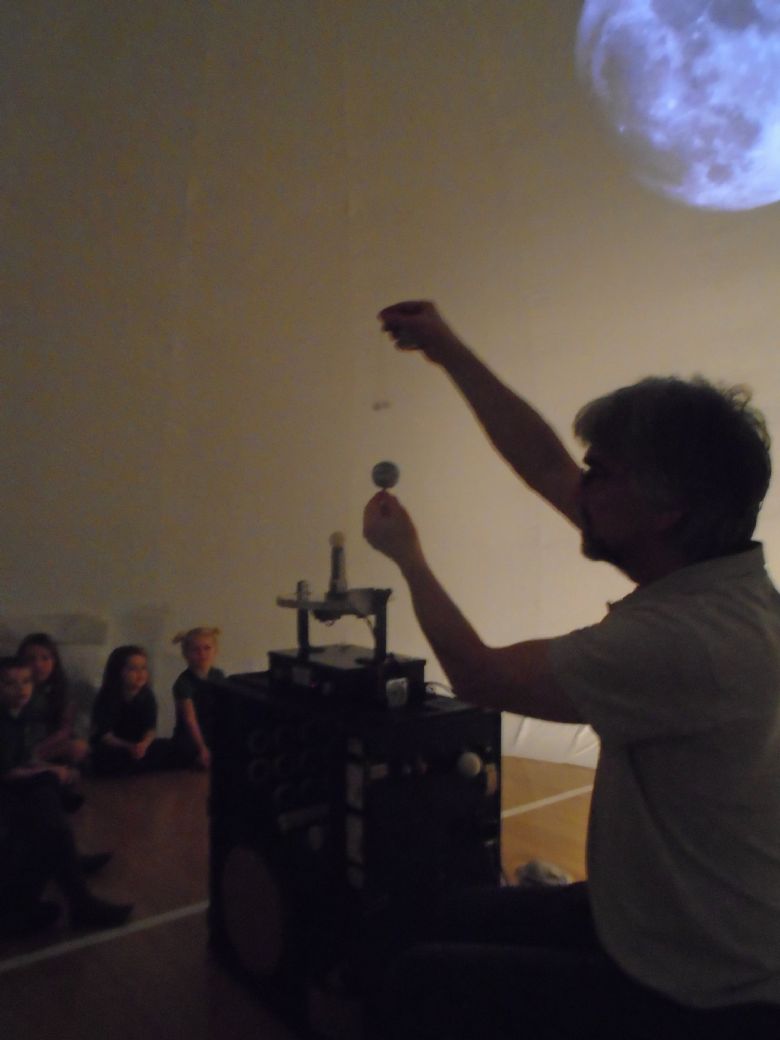 15.1.2019: We had lots of fun exploring the night sky during the Blackhole Mobile Planetarium visit today. We all went inside the strange black blow up tent and sat down to watch and listen to some amazing facts about space, the stars, our planet as well as light and dark and nocturnal animals. Our favourite part was when the roof of the tent became a magnificent show of beautiful stars as well as when he showed us what it was like to be in complete darkness. We had lots of questions to ask our visitor including what are stars? Why do we have night and day? and why does the Earth go round?
Some of the work and fun we had from our last half term all about autumn and celebrations can be seen below.
Last half term our topic was Amazing Autumn. During this topic we explored the changes that take place at this time of the year and the celebrations that happened, in particular Bonfire Night, Diwali, Halloween and Remembrance. We went on an autumn walk to look for signs of seasonal changes and considered what animals in Broughton Astley do at this time of the year to prepare themselves for the cold winter.
23.10.2018: To start our topic about Autumn Celebrations we began by thinking about Harvest and sharing the story of the Little Red Hen. We have had lots of fun making puppets and telling the story together using actions and story maps. We have also had a go at baking our own bread just like the Little Red Hen. We enjoyed helping weigh out the ingredients and mixing it together and it was lots of fun kneading the dough. To see pictures of our cooking click here.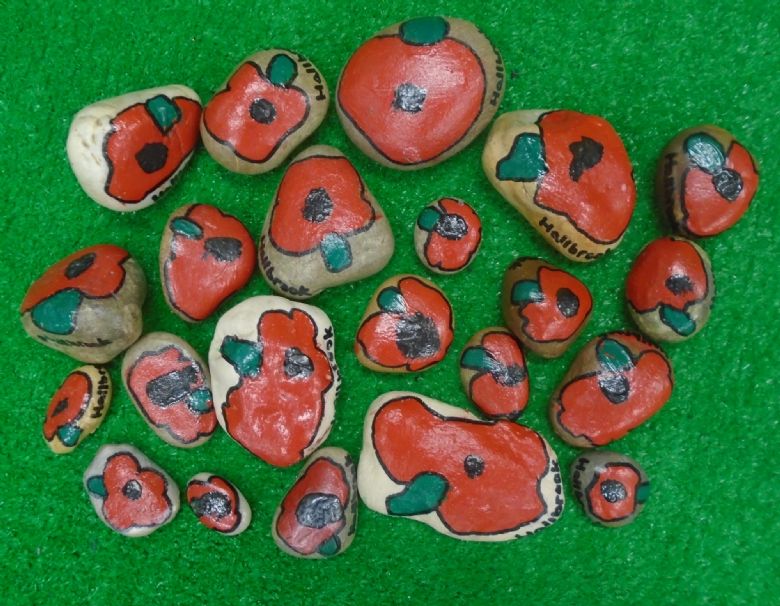 24.10.2018: We have been busy at school painting our poppy stones in support of the British Legions commemoration of the 100th anniversary of the end of WW1 we have painted poppy stones in school. When your child brings their stone home it is to be hidden around the village for others to find prior to Remembrance Sunday on 11th November and then we have been asked if you find one to take a photograph and post on the local British Legion Facebook page called Remembrance Stones and then they have asked if you will take it to the War Memorial in Broughton Astley village and place it around the base where you can wait for a while and remember those from the village who gave their lives for their country. To see our painted Poppy Stones click here.
Thank you for your support with this.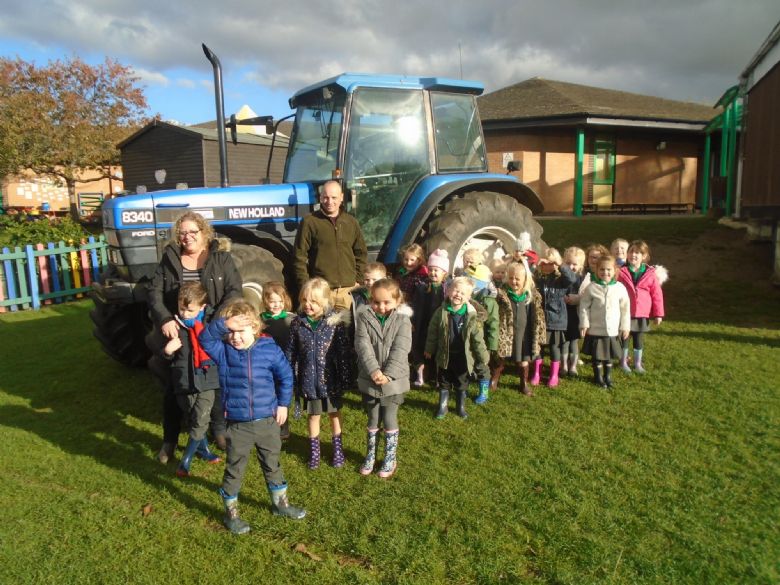 29.10.2018: We had a very busy day at school today. We continued with our work about harvest time, looking at vegetables and using them to make funny faces as well as using them to print and create patterns. We also had a visit from Mr Chapman who brought in his tractor for us to look around and to ask questions about like Where do you keep your tractor? and Why are the wheels so big? To see photos of the tractor visit click here. We also went on an autumn walk around our playground looking for signs of autumn changes. We talked about the leaves falling off the trees and the beautiful colours that they change to. We also noticed how cold the weather had got and that we couldn't see any flowers growing. To see photos from our autumn walk click here.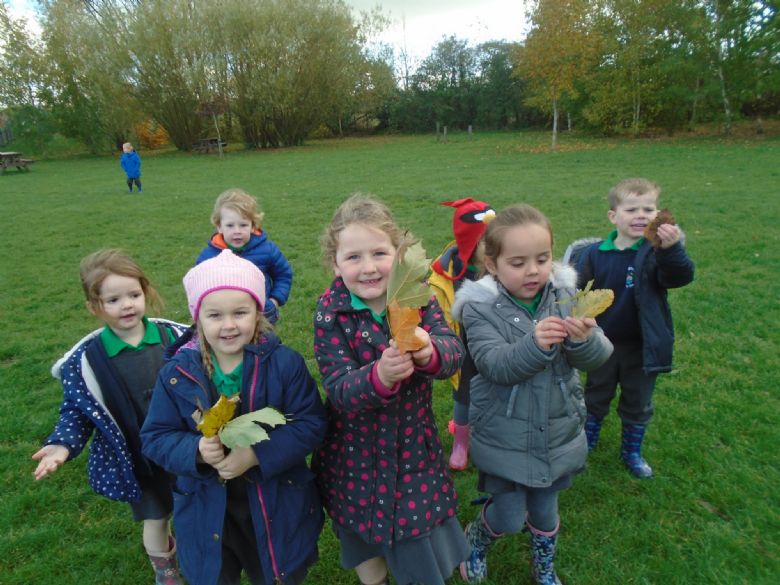 30.10.2018: Today we used the harvest vegetables to make a soup. the children all helped to peel and chop up the vegetables which included potatoes, tomatoes, carrots, pepper, celery and onion. We took it to the kitchen to be cooked with some stock. After break we sat together in the hall to try the soup we had made. Everybody had a smell of the soup and a few even had a taste and thought it was yummy. To see photos of our soup making click here.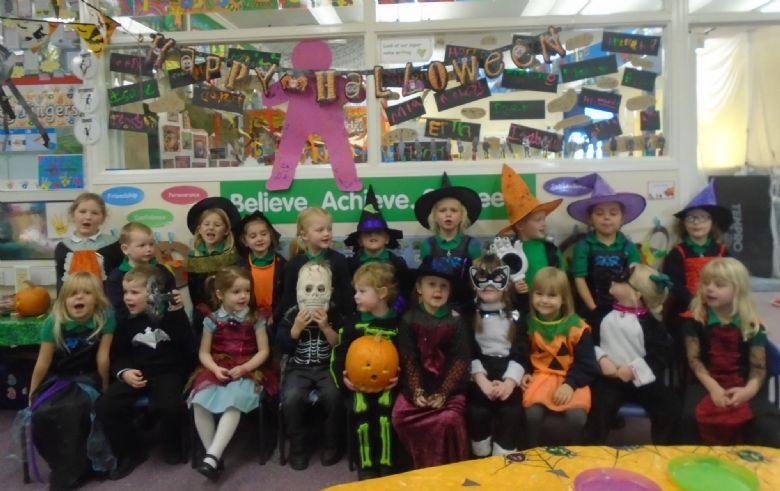 31.10.2018: Today we had lots of fun at school celebrating Halloween. We enjoyed dressing up as spooky characters as well as making lots of Halloween crafts, carving a pumpkin and mixing our own spooky potions. To see the photos of our Halloween fun click here.
1.11.2018: Tonight we had our spooky Halloween disco at school. It was lots of fun dancing and joining in with games like the limbo. To see some photos from the disco click here.
9.11.2018: We all dressed up as superheroes for World Diabetes Day. We had lots of fun looking at everybody's costumes and pretending to be heroes for the day. To see the photos click here.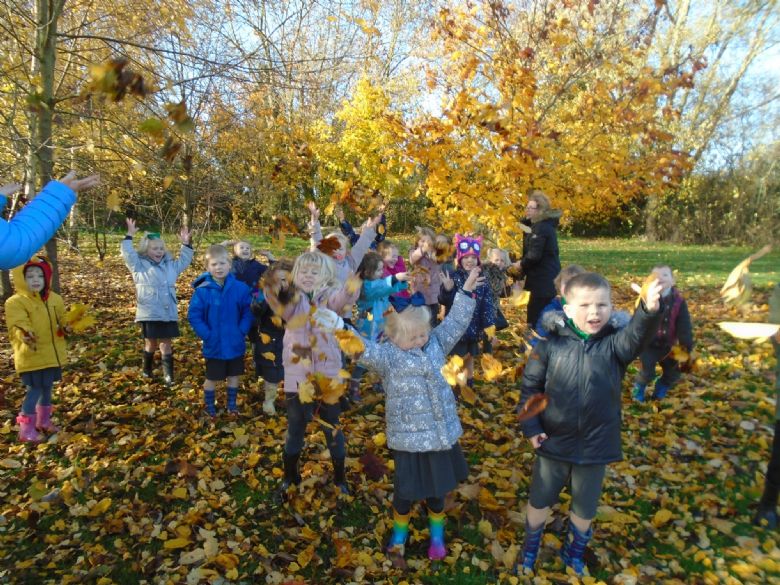 12.11.2018: We had lots of fun outside looking at how the trees in our playground change during the autumn. We collected leaves to use in our autumn art work. Click here to see our autumn leaf pictures.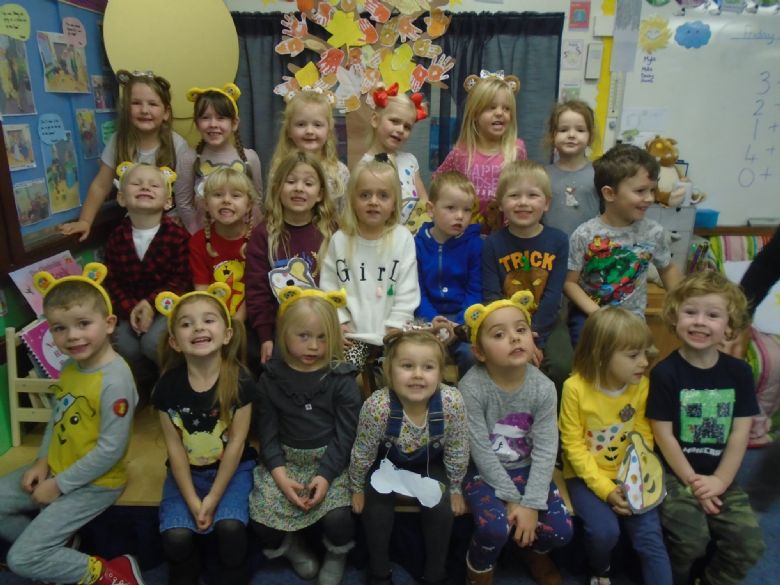 16.11.2018: Thank you for all your support for Children in Need today, we had lots of fun wearing Pudsey clothes and making Pudsey art work.
28.11.2018: We had lots of fun creating winter and Christmas crafts today. Some of our mums, dads and grandparents and friends came into school to help us create some wonderfully glittery art work. Thank you for all your help today if you were able to make it. To see some pictures from today click here.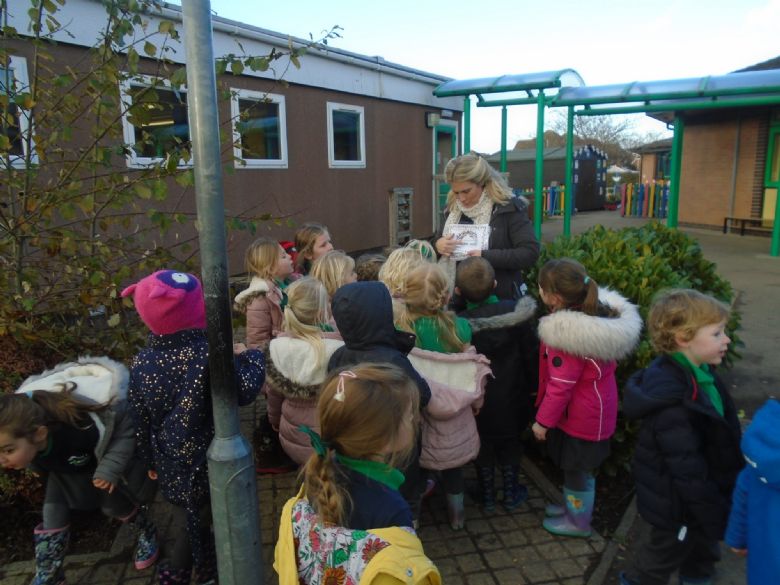 30.12.2018: After reading the story of Percy the Park Keeper's Treasure Hunt e had a go at writing some of our own clues to have our own treasure hunt in our playground. We followed the clues around the playground and in the end we found some special golden (chocolate) treasure. It as great fun, especially playing in the trees at the end. To see the photos from our treasure hunt click here.
10.2.2018: We had lots of fun at the whole school trip to the pantomime to see Sno White and the Seven Dwarfs. The bus ride there was lots of fun as we got to ride on the top dck of the bus. When we got to the theatre e took our seats ready to watch the sho. There was lots of dancing and singing and even some funny jokes and magic tricks too. We loved eating our snacks in the interval but e were all feeling very tired on the bus ride home. To see some photos from the pantomime click here.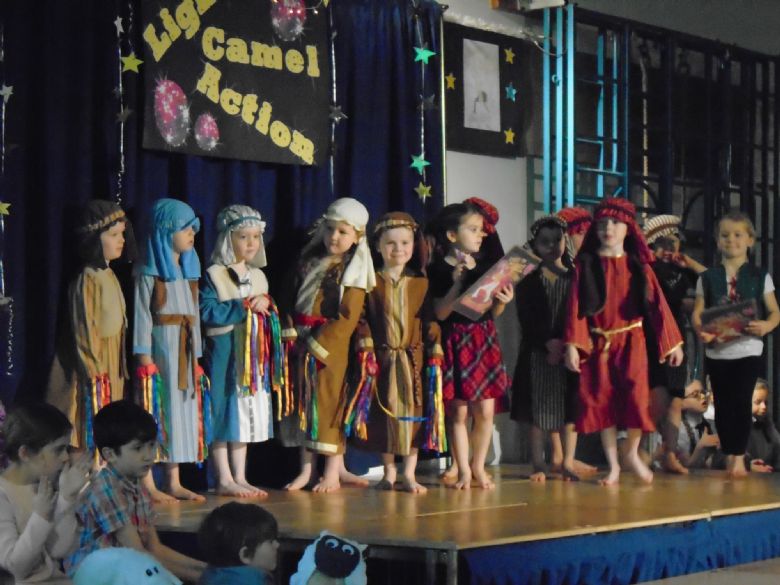 12.12.2018: We loved dancing and singing during our Christmas sho called Lights, Camel, Action! Some of us were sheep and shepherds whilst some of us ere the angel, Mary and Joseph. We loved it hen our mums and dads and families came to watch us in the show. To see photos of us in our costumes click here. To see pictures from the show click here.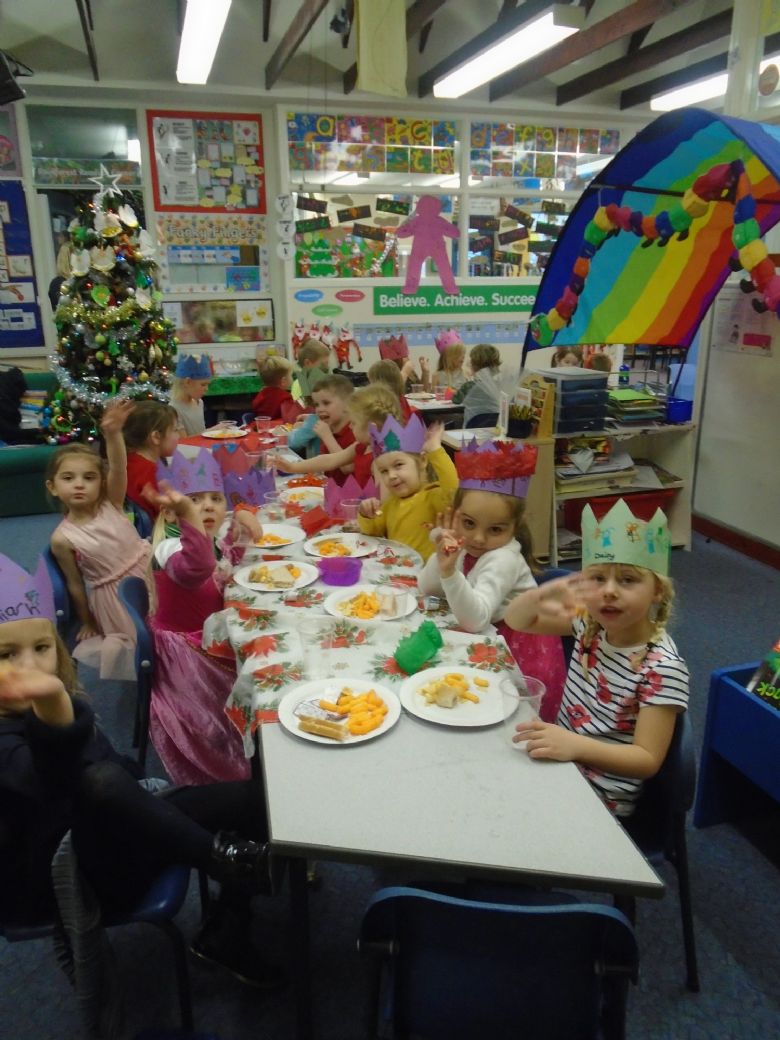 17.12.2018: We had so much fun at our Christmas party today. We loved making our party hats and enjoyed playing lots of games in the hall and dancing to Christmas songs. We all brought in food to share and had fun pulling crackers together. To see photos from our Christmas party click here.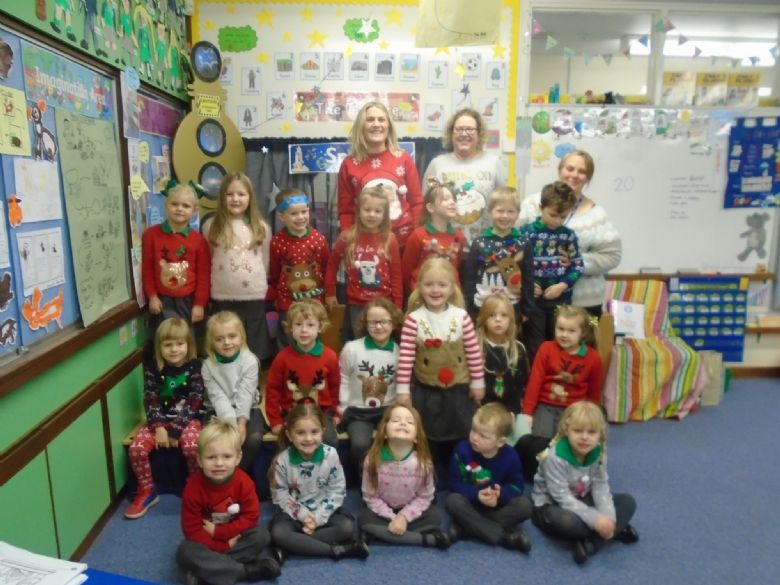 20.12.2018: Today was Christmas dinner day at school and we all came prepared for festive fun by wearing our Christmas jumpers. We all sat together in the hall and shared a lovely turkey dinner as well as having fun pulling crackers and sharing jokes. To see more photos from our Christmas dinner today click here.