Vacancies
Teaching Vacancies
We are currently looking to recruit a KS1 and KS2 class teacher to start in August 2021. All of the details can be found in the candidate pack below.
Ducklings Pre- School
Hallbrook Primary are delighted to be recruiting for a Pre-School Lead to support with the launch and ongoing running of our new Pre-School opening in September 2021.
The application pack can be found below.
Further opportunities within our Pre-School are to follow.
Are you interested in becoming a Teacher?
Here at Hallbrook, we work with TELA our Teaching school to provide pathways into Teaching. You can find out more information in the links on the right hand side.
School Governors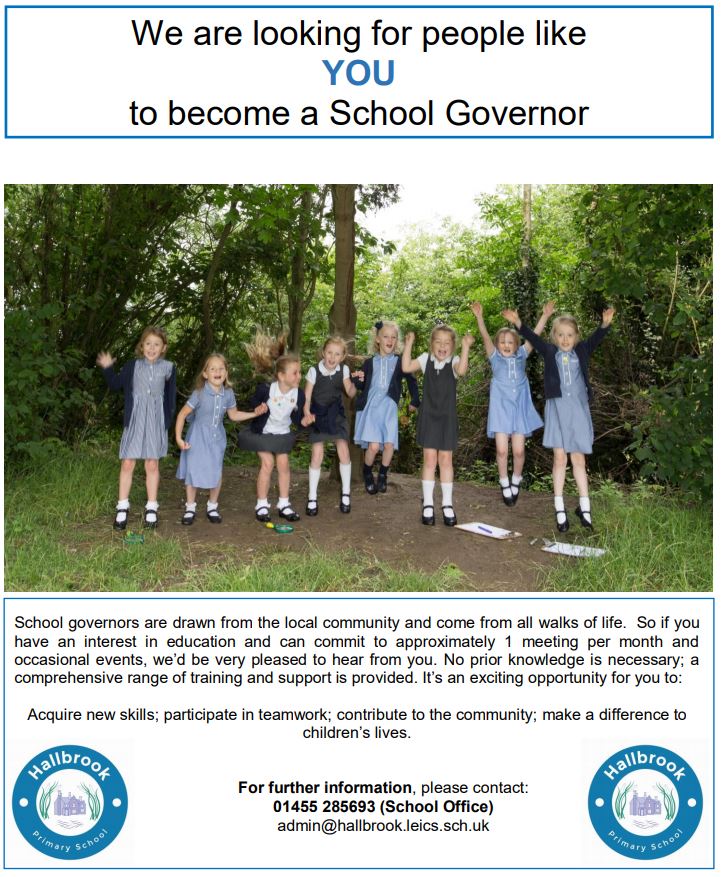 Volunteering Opportunities at Hallbrook
As a school we like to get people involved through volunteering. If you would like to volunteer at Hallbrook please email the school office. You will need to be able to provide "right to work" information, suitable ID and you will be asked to do a DBS.
Success Academy Trust Vacancies
Success Academy Trust are also looking for Trustees to join the board of Trustees which oversee our 4 schools. An advert is attached below and for more information about the role of a Trustee please contact Thomas Estley Community College.
For other vacancies across the Trust please visit the Success Academy Trust website by clicking here.