Vacancies
We currently do not have any vacancies at Hallbrook
School Governors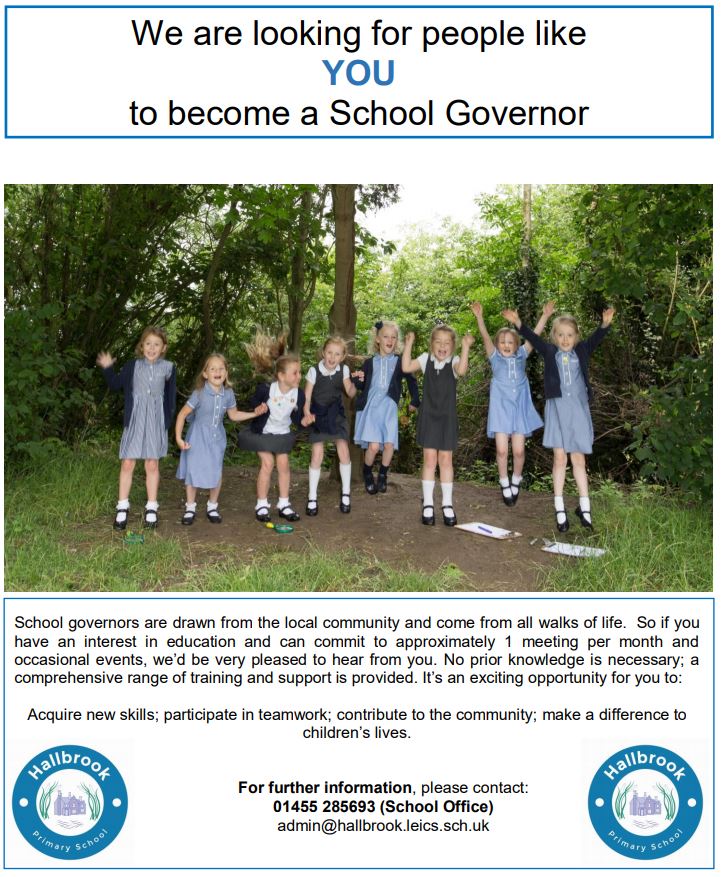 Volunteering Opportunities at Hallbrook
As a school we like to get people involved through volunteering. If you would like to volunteer at Hallbrook please email the school office. You will need to be able to provide "right to work" information, suitable ID and you will be asked to do a DBS.
Success Academy Trust Vacancies
Success Academy Trust are also looking for Trustees to join the board of Trustees which oversee our 4 schools. An advert is attached below and for more information about the role of a Trustee please contact Thomas Estley Community College.
For other vacancies across the Trust please visit the Success Academy Trust website by clicking here.