Fundraising
Welcome to our Fundraising Page
At Hallbrook we work with our community to hold fun and exciting events to raise additional funds for the school. These can be disco's, non uniform days, BBQ's, Bingo nights and more recently Summer Camp.
2018 -19 Fundraising Events
1/2 Marathon Challenge
Sunday 2nd September 2018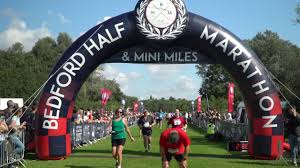 Three parents have taken on their biggest ever challenge to raise money for the school.
Mr Burton (Business Manager), Mrs Riley (School Governor) and Mrs Lea (Parent) are all running the Bedford Half Marathon (Sept) this year.
This will be the first half for Mrs Riley and Mrs Lea and the second for Mr Burton. All three have only been running for the past 12 months and have a further 6 months to be ready for the 13.1 miles. You can donate through Parentpay.
They are all running to raise money for new equipment for the school to benefit the children and would love to raise over £1000 through the help of the wider school community.
School Disco's
They will be held on the
1st November - Halloween Disco / 7th February - General Disco / 6th June - General Disco
Bookfair
Tuesday 23rd and Wednesday 24th October 2018
Winter Activities Coffee Morning
Wednesday 28th November
Christmas Bingo and Games Night
Friday 7th December
Summer Camp
Friday 28th June