Owls
We have been writing our own adventure stories. Here is a taster to a few opening paragraphs:
An Opening to 'A Running Dog'
In the dark night sky - the clear tranquil dark sky - a house sat, unnoticed, in a field invaded by gruesome, mouldy, brown mud. Through a crack in the glass of the living room window, a dog sat waiting for something - it wasn't sure of what… the dog sat silently. Through the sound of the unconnected TV, there was a noise at the door; the dog's ears pricked up like rockets launching. It stumbled over to the door and noticed that a parcel slid onto the floor from the letter box. Flynn
An opening to 'The storm'
"Come on Jim!" Sam shouted with a simulated voice.
"I'm not slow, am I?" I questioned whilst getting my two year old, blue bike out of the garage with Lilliputian cobwebs all over. "Yes, you are going slow!" Sam exclaimed whilst raring to leave. Although my bike was a little bit rusty, I still beat Jim to the park. It was also a sunny day, until… That was the day it all changed for me: the scariest day of my life. Jake
An opening to 'The Arcade'
As we strolled into the arcade, we were watching someone - who apparently worked there. Suspiciously, he was trying to open the coin machines. After a while, Jessica and I decided to simultaneously amuse ourselves on the arcade games. After sometime, we comprehended that we go back to the caravan; we noticed that the 'manager' was no longer trying to get into the coin machine. He was gone! It was just then we perceived a huge chunk of gold sitting in the machine… Harriet
During the Spring Term, we will be finding out all about Charles Darwin in our topic 'Darwin's Delights'. We will be investigating all about his journey to the magical Galápagos Islands to see the amazing species that helped Darwin develop his theory of evolution by natural selection.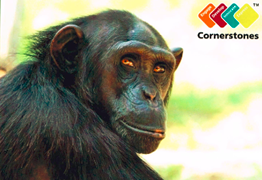 In Science, the children will be researching all about Evolution and Inheritance. Children will learn about variation and adaptation. They will be able to explore how both Charles Darwin and Alfred Wallace separately developed their theories of evolution. They will also examine the scientific evidence from plants and animals that has been gathered to support the theory of evolution.
During this Term
Please continue to look through your child's SATs practise books to revise anything they need extra help with.